VIETNAM DELEGATION AT IICCI OFFICE ON 04.09.2019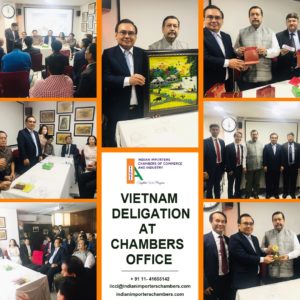 MEETING WITH PARAGUAY AMBASSADOR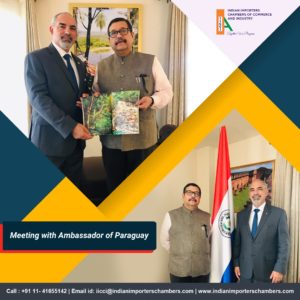 BUSINESS RELATIONSHIP BETWEEN INDIA – BANGLADESH – UNITED STATES OF AMERICA
LETTER RECEIVED FROM THE AMBASSADOR OF THE KINGDOM OF BHUTAN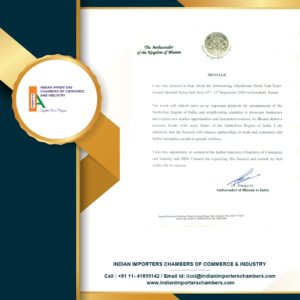 IICCI SIGNED A PRESTIGIOUS MOU WITH STATE OF LENINGRAD ON 01.04.2019
SEMINAR ON VIETNAM ORGANISED BY IICCI SUPPORTED BY VIETNAM EMBASSY ON 25.09.2018
IFTAR PARTY BANGLADESH 2018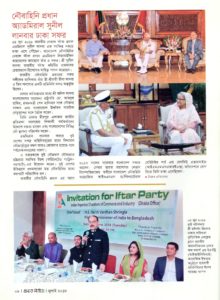 IICCI NETWORKING EVENING @ RADISSON BLU, FARIDABAD on 09.08.2018
COCKTAIL AND RECEPTION IN HONOUR OF DY. PM ALHAJI ALI KIRUNDA KIVEJINJA ON 31.07.2018
INAUGURATION OF IICCI OFFICE AND NETWORKING BY HON'BLE DY. PM ALHAJI ALI KIRUNDA KIVEJINJA
ON 31.07.2018
IICCI Networking Evening @ Sandal Suites By Lemon Tree, Noida on 06.07.2018
IICCI Members Delegation to SelectUSA Summit, Washington DC from 20th – 22nd June 2018 
IICCI Networking Evening @ Club Florence, Gurugram on 07.06.2018
Bangladesh Iftar Party at Baridhara Diplomatic Club, Dhaka on 05.06.18
Welcome receptions organised by iicci in collaboration with iicci Bangladesh ltd. At Dhaka, Bangladesh on 3rd, 6th & 11th January 2021.
Welcome Reception of H. E. Mr. Vikram Doreswamy High Commissioner of india to Bangladesh on 6.1.21 | Dhaka, Bangladesh
Reaffirming 🇮🇳🇻🇳 Comprehensive Strategic Partnership! Prime Minister Shri Narendra Modi and Prime Minister Mr. Pham Minh Chinh had a productive exchange on the sidelines of #COP26 in Glasgow.
Chamber appointments it's Representative in Japan.
Ambassador of Ukraine and President signed MOU for development of business, investment etc today
Our Director Mr T K Pandey and President Mr AK Saxena had meeting with Mr. Patrik Liska- Economic counsellor in Slovakia Embassy, New Delhi
Director T K Pandey met DCM Bangladesh with h HCL delegation
President met Mr Shayam Parande President of ARSP Akhil Rastriya Sanyog Patishad 14,9,21 at Parvarsi Bhavan ND
President and Director visited Manipur 8 to 12 September for a interaction with Manipur C M , Manipur Chamber , businessmen etc Seeking and assessing the business possibilities and potential Very successful visit
IICCI members attending Vietnam meet
Internal review meeting for Vietnam and Bangladesh offices of IICCI.
President and Mr Sumit Singh visited the Togo embassy and Met the CAD 3.8.21 To discuss mutual business and investment opportunities
Atul kumar (IICCI): Met Mr Anurag Goyal Chief Advisor MSME Sector NITI and Dr Rajiv Kumar Vice Chairman NITI AAYOG today to discuss various issues
IICCI Director Mr. T K Pandey visited Embassy of Argentina to discuss about delegation to Argentina with Mr Marino Beheran (Minister Agriculture Attache) and Ms. Denise Ana Preguica Bozic Second Secretary.
National Day celebration of Czech Republic was attended by IICCI n their members at Czech Embassy, New Delhi on 9th November'2021.
The president and the director of IICCI had a fruitful meeting with the Minister (Commercial), High Commission of Srilanka and Mr. Vipin Sharma on November 17th, 2021.
Mr. Atul Saxena, President India Importers Chamber of Commerce and Industry signed MOU with the President of Tanzania Chamber of Commerce. Also present during the event is New lady High Commissioner of Tanzania to 🇮🇳