01st September' 2018
Volume 3 /S.No.09
Monthly Newsletter
HIGHLIGHTS
 IRAN OIL IMPORTS: SLIPPERY ROAD AHEAD FOR INDIA AS US SANCTIONS KICK IN
(Details: 1.A)
 JHARKHAND GETS FIRST SOLAR-POWERED LAW UNIVERSITY IN INDIA
(Details: 1.C)
1. TRADE
A) IRAN OIL IMPORTS: SLIPPERY ROAD AHEAD FOR INDIA AS US SANCTIONS KICK IN
With the first set of US sanctions on import of Iranian oil set to kick off, India needs to be cautious as the American administration wants a "significant" reduction in India's imports from Iran. With no guidelines from the government, importers like the Mangalore Refinery and Petrochemicals Ltd (MRPL), Indian Oil Corporation (IOC) and Hindustan Petroleum Corporation Ltd (HPCL) are still in a dilemma over future shipments. Apart from government companies, Essar Oil may also be in a spot, as 40% of its crude comes from Iran. As per the US diktat, countries that fail to meet the November 4 deadline set by it to cease imports from Iran may face. A move to cut imports by India may affect its current account and fiscal deficits, as sweet-grade Brent crude constitutes about 28% in the Indian import basket. Three years ago, before the sanctions were lifted, India had already cut down its Iran imports to six% of the total oil it imports. As per the current arrangement, the country was to buy more than 21 million tonnes of oil from Iran during the current financial year. This would be vital for Iran too, as India is the second largest consumer of Iranian crude, after China. Bilateral trade between India and Iran is currently around $13 billion, of which oil imports from Iran alone make up $9 billion. Company officials indicate that the advantage with Iran is that it gives a higher import credit of 90 days compared to around 30 days by other countries. A clarity on the issue is vital for India, as Iran is its third-largest oil supplier, after Iraq and Saudi Arabia.
B) INDIA'S PETRONET PROPOSES TO SET UP $1 BILLION ONSHORE LNG TERMINAL IN BANGLADESH
India's Petronet LNG Limited has submitted a proposal to set up an onshore liquefied natural gas import facility in Bangladesh at an investment of around $1 billion.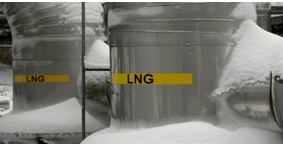 LNG receipt facility would be built on Kutubdia Island in three and a half years from the date of receiving all approvals. Petronet has signed a Memorandum of Understanding with Bangladesh Oil, Gas and Mineral Corporation or to set up the terminal. Once set up, the terminal will receive and regasify 7.5 million tonnes of LNG a year at a cost of $950 million. The project would also include the work to lay a 26-kilometre pipeline to connect the terminal to the consumption markets. Once Bangladesh government accepts the proposal, a formal pact will be signed between Petronet and Petrobangla. The LNG terminal will supply gas to a proposed 1,000MW combined cycle power plant as well as the existing power plants in Raozan and Shikalbaha through a planned pipeline. Bangladesh is suffering a gas crisis as the government has been forced to limit the supply despite growing demand at industries and households due to lack of extraction from the gas fields.The work to set up several floating and land-based LNG terminals in Maheshkhali, Khulna and Patuakhali's Payra is under way.
C) CHEAP IMPORTS ENTERING VIA ASEAN TRADE PACT MAY HIT MAKE IN INDIA
India's big plan to boost 'Make in India' through higher import duties has encountered turbulence, with cheap products from overseas being routed into the country by misusing the free trade agreement with the Association of South East Asian Nations. The Directorate of Revenue Intelligence is enquiring into imports of mobile phones and other telecom and IT equipment under the FTA route after allegations of abuse. India imposed customs duty on smart phones in July 2017 and subsequently increased the levy in the budget this year. Customs duties were also increased for automobile components, television LED/LCD and OLED panels, fruits fruits juices, smart watches and sunglasses in the budget. Some exporters are said to have started using Asean countries to route their exports to India to evade higher duties. What has rung alarm bells in the government is the entry of goods such as mobiles from China via an Asean member country without any substantial value addition, in violation of rules of origin. There is a sudden influx of mobile phones from Malaysia. This is not the first time that abuse of the rule of origin has come to the fore. The DRI has investigated abuse under India-Thailand, India-South Korea and India-Asean FTAs.
D) EXPORT OF INDIA-MADE CARS TO US GOES UP, AMERICA BECOMES 2ND-BIGGEST MARKET
The ride of Indian-made cars to the United States continues to pick up speed. The US was the third-biggest export destination for Indian cars in FY18. Now, as per the figures for the first quarter of FY19, the country is the second-biggest market for cars from India. South Africa, which was the second-biggest market, now stands at the third position. Mexico retains the top slot. India has exported passenger vehicles (that includes cars, utility vehicles and vans as sub-segments) worth $268 million (~18.76 billion approximately) to the US. Shipments to South Africa were significantly lower at $199 million in the same period. In the entire FY18, India has exported vehicles worth $654 million and $666 million to the US and South Africa, respectively. At $268 million, US accounted for 15% of total car exports in the April-June period. Mexico remains the biggest export destination for India-made cars, with a total export value of $407 million exports in the quarter. This growth in export to US is coming on the back of a single product from one carmaker, Ford. The company started exporting the EcoSport, the compact sport utility vehicle (SUV) manufactured at its Chennai plant, to the US last year.
E) INDIA PICKS CHINA OVER US, PREPARES LIST OF EXPORT GOODS
India has drawn a list of goods it can export to China, replacing U.S. exports that have become costlier in light of the trade spat between the world's two biggest economies. India has identified more than 40 products, including fresh grapes, cotton linters, flue-cured tobacco and alloy steel seamless boiler, where it's in a position of advantage to replace or capture U.S. trade market share with China, a person told Bloomberg on the condition of anonymity. Boosting exports will help India reduce a $63 billion trade deficit it runs with China, which is also New Delhi's largest commercial partner. The Indian study shows at least 80 more items have potential for exports to China. The government has instructed its departments and industry bodies to work out strategies to ramp up production in sectors where India has a clear advantage.
2. ECONOMY
A) INDIAN ECONOMY LIKELY TO GROW AT 7.4% IN FY19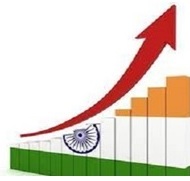 Economic policy think-tank NCAER has retained India's growth forecast for the current fiscal at 7.4% citing comfortable agricultural sector outlook and a marked improvement in the external sector. The growth rates in exports and imports, in dollar terms, are estimated at 11.9% and 15.1% respectively. The current account balance and central fiscal deficit, as percentages of GDP, are projected at 2% and 3.3% respectively.
3. GOVERNMENT CIRCULARS AND POLICIES
A) INDIA DOUBLES CUSTOMS DUTY ON 328 TEXTILE TO 20%
The government today doubled import duty on as many as 328 textile products to 20% to provide a boost to manufacturing of these items in the country. The notification said it seeks to "increase customs duty on 328 tariff lines of textile products from the existing rate of 10 per cent to 20%…under Section 159 of the Customs Act, 1962".
4. GLOBAL BUZZ
A) TOMATOES THE SECOND MOST EXPORTED MEXICAN PRODUCT
Beer continued to be the leading export product of Mexico with 1,410.1 million dollars, showing an annual growth of 22.4%. The tomato displaced the avocado with $942.4 million dollars 32.7% above what was reported in the same period of 2017, leaving the avocado in third place showing an annual increase of 10.7%.
B) FRIENDSHIP NO MORE – HOW RUSSIAN GAS IS A PROBLEM FOR GERMANY
For decades, the Friendship pipeline has delivered oil from Russia to Europe, heating German homes even in the darkest days of the Cold War.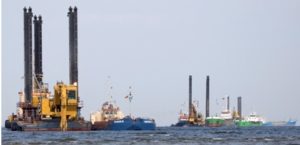 But a new pipeline that will carry gas direct from Russia under the Baltic Sea to Germany is doing rather less for friendship, driving a wedge between Germany and its allies. Ukraine, fighting Russian-backed separatists, fears the new pipeline will allow Moscow to cut it out of the lucrative and strategically crucial gas transit business. Letting Russia sell gas to Germany while avoiding Ukraine does the opposite, depriving Kiev of transit revenues and making it, Poland and the Baltic states more vulnerable to cuts in gas supplies. Many analysts say the business case for Nord Stream 2 is thin. Another pipeline already links Russia and Germany under the Baltic. Nord Stream 2 will double capacity but future demand is uncertain. On the flip side, German industry likes anything that will provide energy more cheaply. The pipeline is one of a network of Kremlin-sponsored projects seemingly designed to circumvent Ukraine, the largest and most troublesome of the countries once ruled from Moscow. They include Turk Stream, which crosses the Black Sea to bypass Ukraine to the south.
C) CHINA DEFIES US PRESSURE AS EU PARTS WAYS WITH IRANIAN OIL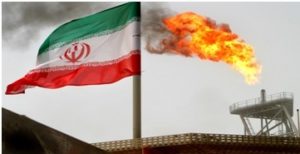 China, seeking to skirt US sanctions, will use oil tankers from Iran for its purchases of that country's crude, throwing Tehran a lifeline while European companies such as France's Total are walking away due to fear of reprisals from Washington. The United States is trying to halt Iranian oil exports in an effort to force Tehran to negotiate a new nuclear agreement and to curb its influence in the Middle East. China, which has cut imports of U.S. crude amid a trade war with Washington, has said it opposes unilateral sanctions and defended its commercial ties with Iran. Chinese buyers of Iranian oil were beginning to shift their cargoes to vessels owned by National Iranian Tanker Co (NITC) for nearly all their imports. The shift demonstrates that China, Iran's biggest oil customer, wants to keep buying Iranian crude despite the sanctions, which were reimposed after the United States withdrew in May from a 2015 agreement to halt Iran's nuclear programme. Iran, OPEC's third-largest oil producer, relies on sales of crude to China, Japan, South Korea, India and the EU to generate the lion's share of budget revenues and keep its economy afloat. But most European companies have conceded that they would be forced to walk away from Tehran for fear of sanctions and losing access to operations that require U.S. dollars. In 2017, China imported an average of 623,000 bpd, according to customs data.
5. INDIA POSITIVE
A) KERALA IS THE MOST ENERGY-EFFICIENT STATE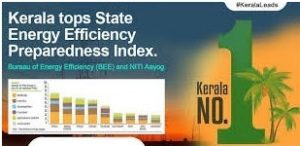 Andhra Pradesh, Kerala, Maharashtra, Punjab and Rajasthan have done exceedingly well in adopting energy efficiency measures in the first ever serious attempt to map energy efficiency attained by the States. Kerala, with 77 points, leads among the States and Union Territories, followed by Rajasthan (68) and Andhra Pradesh (66.5) in the first edition of the State Energy Efficiency Preparedness Index.
B) JHARKHAND GETS FIRST SOLAR-POWERED LAW UNIVERSITY IN INDIA
The National University of Study and Research in Law (NUSRL), Ranchi has become first Law University in the Country to utilize solar energy extensively for illuminating the campus spread over 63 acres of land. Two units of 100 KVA solar plants have been installed each in the girls and boys hostel within a record time of one and a half month by the State Government to curtail the dependency of electricity. These solar plants are enough to illuminate more than 300 rooms in both the girls and boys hostel giving a respite to the students from frequent power cuts. Moreover, it will curtail the dependency on the power grid as it is designed in such a way that it will automatically switch over to solar power if the battery is fully charged.
C) 5G COMING TO INDIA BY 2022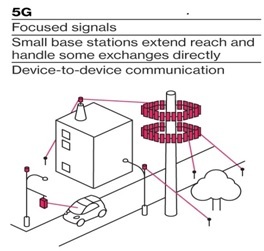 India plans to roll out state-of-the-art 5G telecom services in the next four year as the nation rushes to catch up with its Asian peers. The high-speed and low latency service will help Prime Minister Narendra Modi's Digital India plan, which seeks to broaden Internet access, and the Smart Cities initiative. The new technology has advantages of massive connectivity, low power consumption and boasts of download speeds and capacity that can enable autonomous vehicles, drones, remotely assisted surgeries and traffic control.
D) INDIA AMONG TOP 10 DESTINATIONS FOR CHINESE TRAVELLERS IN ASIA
India ranks among the top 10 popular destinations for Chinese travellers in Asia, especially for social media-influenced millennials. Out of the 59% of Chinese travellers who expressed interest in visiting the timeless monument of love, Taj Mahal, when they visit India – 38% said the desire to do so because of it being a favourite television series or film location as well. About 52% of Chinese travellers were wooed by the news feed, and a third of the older generation reported their travel decisions and behaviour were influenced by their digitally-connected children.India's picturesque towns with natural beauty (62%), indigenous local food (49%) and vibrant local culture (40%) were popular for selfie-worthy moments for Chinese travellers when exploring India.
Disclaimer: This information has been collected through secondary research; IICCI is not responsible for any errors in the
same.
********************************************************************
INDIAN IMPORTERS CHAMBERS OF COMMERCE & INDUSTRY
F-5, HAUZ KHAS ENCLAVE, NEW DELHI 110016
PH: + 91 11 26963660, 41655142
www.indianimporterschambers.com