01st June' 2018
                                Volume 3 /S.No.06
Monthly Newsletter
 1. TRADE
A)   INDIA'S SEAFOOD EXPORTS INCREASE 13%
India exported seafood worth $5.64 billion during the first 10 months of 2017-18, compared to $4.98 billion a year ago, registering a growth rate of 13.27%. India's export of seafood remained on the upward curve despite a fall in global shrimp prices triggered by an oversupply from major shrimp-producing countries and more stringent test regimes imposed by the EU to detect antibiotic residues in frozen shrimp consignments. Also, we had to face competition from countries like Ecuador and Argentina. The US, South East Asia and the EU continued to be the three major importers. The US, which imported 203,837 tonnes of Indian seafood worth $1.917 billion, remained the major importer with a share of 33.99% in dollar terms. Export of frozen shrimp to the EU region decreased by 6.98% and 3.26% in quantity and dollar value, respectively.
B)   TEA EXPORTS TOUCH RECORD 256.5 MILLION KILOS
Tea exports during 2017-18 touched an all time high of 256.6 million kg as compared to 227.63 million kg in the previous fiscal. Production of tea during the last financial year reached 1325 million kg, an increase of almost 75 million kg in 2016-17. Export realization in the last financial was USD 785.92 million. In 2016-17, export realization was USD 95.19 million lower. The growth in exports was primarily driven by countries like Egypt (a rise of 7.5 million kg), Iran (an increase of 6.95 million kg), Pakistan (increase of 4.96 million kg), China (a rise of 2.91 million kg) and Russia (an increase of 2.89 million kg). The earlier record for highest quantity of tea exports was during 1976-77 when the total quantum exported was 242.4 million kg, the statement added. Total production during the last fiscal was also an all-time high of 1325 million kg.
C)   SOUTH KOREAN FRESH FRUIT TO DEBUT IN INDIA 
Local consumers will soon be able to savour South Korean pears with the government clearing the way for import of the fruit after pest-risk analysis. Import of pears from South Korean has received a green signal at a time when inbound shipment of the fruit from China remains suspended— for almost a year now— on account of pests being repeatedly found in the consignments. India imports pears from the US, CIS countries and South Africa. In the April-February period of 2017-18, the country imported pears worth about $15.19 million. This is the first fruit import from Korea. Besides being a positive for bilateral trade, the move will give options to Indian consumers.
D)   COTTON EXPORTS ESTIMATED TO REACH 7.5 MILLION BALES, HIGHEST IN 4 YEARS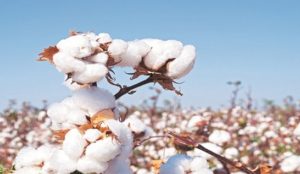 A sharp rise in international cotton prices, following abnormal weather conditions in major cotton-producing countries such as the US and China has improved India's prospects for cotton exports. Exports are estimated to reach 7.5 million bales, highest after 2013-14. Exporters' margins have also increased to a record high. Currently, the free on board (FOB) price of cotton being exported is 83.78 cents against the US benchmark ICE traded cotton price of 89-90 cents. The cotton deficit in India is set to vary from earlier estimates, with exports likely to touch 7.5 million bales, up from earlier estimates of 6.5 million. Imports, which were estimated at 2 million bales, are now revised downward at 1 to 1.2 million bales.
2.     FDI
A)   UK THE 4TH LARGEST INVESTOR IN INDIA
UK is now the 4th largest inward investor in India, after Mauritius, Singapore and Japan with a cumulative equity investment of US $ 25.31 billion (April 2000 – December 2017). UK now ranks second among the G20 countries and accounts for around 7% of all foreign direct investment into India for the period April 2000 – September 2017.
B)   GOVT CONSIDERING 100% FDI IN INSURANCE INTERMEDIARIES
The government is considering allowing 100% FDI in insurance intermediaries with a view to give a boost to the sector and attracting more funds. Intermediary services include insurance broking, third party administrators, surveyors and loss assessors. The FDI policy, at present, allows 49% foreign investment in the insurance sector, which includes insurance intermediaries.
3.     ECONOMY
A)   INDIAN ECONOMY LEAD-DRIVER FOR TRADE GROWTH GLOBALLY
The country's economy will continue to drive growth not just in Asia but on a global scale with its rate of development proving resilient to almost any challenge. This is the finding of an early indicator report on global trade developments, calculated using Artificial Intelligence and Big Data for Asia's four largest economies. It provides a quarterly outlook on future trade, taking into consideration import and export data of seven large economies – China, South Korea, Germany, India, Japan and the United Kingdom and the United States. Together these account for 75% of world trade, making their aggregated data an effective bell-weather for near-term predictions on global trade. Air and ocean freight volumes were expected to rise, supporting the economic development of South Korea, Japan, China and India.
B)   INDIA, CHINA CONTRIBUTE 45% OF GLOBAL GROWTH: IMF
China and India—Asia's first and third largest economies, respectively—should aim for "growth-friendly" fiscal consolidation to promote sustainable, inclusive growth while enhancing resilience as the two countries together contribute 45% to global growth, the International Monetary Fund. Asia continues to be both the fastest-growing region in the world and the main engine of the world's economy, contributing more than 60% of global growth (three-quarters of which comes from China and India). IMF has projected India's growth to recover to 7.4% in FY2018-19 from an estimated 6.7% in FY2017-18, a tad higher than 6.6% estimated by government's statistics body, thus "making India once again one of the region's fastest-growing economies". IMF said India's medium-term growth prospects remain positive, benefiting from key structural reforms, including the GST reform.

4.     GOVERNMENT CIRCULARS AND POLICIES 
A)   GOVT MAY HIKE IMPORT DUTY ON WHEAT TO 40%
The government is likely to raise the import duty on wheat to 40% from 20% to protect local farmers from cheap imports. Wheat imported from Ukraine and Russia is available for about Rs 22,300 a tonne after payment of 20% duty and clearing charges. This is offering stiff competition to the variety grown in Madhya Pradesh which is selling for Rs 22,800 a tonne in Bengaluru. On the other hand, premium wheat from Australia, which is available for Rs 24,300 a tonne, has steady clients in southern India. If duty is increased, millers in south India, who are aggressive buyers of wheat from Ukraine, Australia and Russia, are unlikely to go for imports. The increase in import duty will force millers to increase domestic buying, which may increase prices.
B)   IMPORTERS PAY MORE FOR LOANS POST BAN ON LOUS
The cost of borrowing for Indian importers has climbed about 200-250 basis points after the banking regulator banned guarantees such as Letter of Undertaking (LoU) and Letter of Comfort, instruments that were used before. Some bulge-bracket foreign banks and Indian lenders are now taking more fundbased exposure to the $400-450 billion import financing market and earning a higher revenue from importers by using costlier product. Lenders are also forcing importers to hedge foreign exchange risk on their overseas currency loans after the rupee's recent slide against the dollar. Three products — Standby Letter of Credit (SBLC), Foreign Currency Loan and Suppliers Credit — have now gained currency in lieu of the erstwhile guarantees. Some importers are also availing themselves of foreign currency denominated loans (FCNR Loans) against their foreign currency bank deposits. In the absence of LoUs, importers are availing SBLC mostly from local branches of bigger foreign banks. In the absence of LoUs, importers are availing SBLC mostly from local branches of bigger foreign banks. They discount such instruments in overseas branches of those foreign banks that charge about 1% extra compared to what they used to against LoUs. SBLC and FCNR credit lines are a bit expensive for importers.
5.     GLOBAL BUZZ
A)   CHINA RECORDS 1ST QUARTERLY TRADE DEFICIT IN 17 YEARS
China has recorded its first quarterly current account deficit in nearly 17 years, ending its dream run of accumulating trade surplus as a top exporter for a period during which it amassed the world's largest foreign exchange reserves of over $3.14 trillion. China saw a current account deficit of $28.2 billion in the first quarter of this year, the country's first quarterly deficit since the second quarter of 2001. China has the biggest holding in US government debt amounting to $1.19 trillion last year. In March this year its foreign exchange reserves stood at over $3.14 trillion. The world's second largest economy posted 6.9% GDP last year and the government has fixed 6.5% as this year's growth target.
6.     INDIA POSITIVE
A)   INDIA RETAINS ITS TOP SPOT FOR TOURISM IN DUBAI
India has topped the list of Dubai's source markets for inbound tourism, with more than six lakh tourists from the country arriving in the emirate in the first three months this year, registering an impressive 7% year-on-year increase. Recording an impressive 7% year-on-year increase to deliver 617,000 visitors, India helped level out the relatively stable second-placed Saudi Arabia (minus 1%) and the steeper decline in visitation from third-placed the UK (minus 8%). In a record first appearance, Sweden featured among Dubai's top 20 source markets, delivering 42,000 visitors, up 9%.
B)   INDIA AMONG TOP 5 DEFENCE SPENDERS
India and China were among the five biggest military spenders which together accounted for 60% of the total global defence expenditure of USD 1.739 trillion in 2017. The five top military spenders in 2017 were the US, China, Saudi Arabia, Russia and India. The total global military spending rose to USD 1.739 trillion which is an increase of 1.1% compared to the expenditure in 2016. China's military spending, at an estimated USD 228 billion, accounted for 48% of the total defence spending in the Asia and Oceania region, and was 3.6 times that of the region's second largest spender, India. India spent USD 63.9 billion on its military in 2017, an increase of 5.5% compared with 2016. At USD 610 billion, the US military spending accounted for more than a third of the world total in 2017. The US' spending was 2.7 times greater than the next highest spender, China. At USD 66.3 billion, Russia's military spending in 2017 was 20% lower than in 2016.
C)   IRON ORE PRODUCTION IN INDIA CROSSES 200 MILLION TONNES
Iron ore production in India in 2017-18 crossed 200 million tonnes after seven years. Output reached 210 million tonnes, mostly on increased production in Odisha and Karnataka. This is 9% higher than the 192 million tonnes in 2016-17. Odisha, which accounts for 50% of national output, produced 105 million tonnes of iron ore and despatched 125 million tonnes in 2017-18 against 102 million tonnes and 120 million tonnes, respectively, in the previous fiscal year.
D)   INDIA SIXTH WEALTHIEST COUNTRY WITH TOTAL WEALTH OF USD 8,230 BN'
India is the sixth wealthiest country in the world with a total wealth of USD 8,230 billion, while the US is the wealthiest country in the world with a total wealth of USD 62,584 billion, followed by China (USD 24,803 billion) at the second place and Japan (USD 19,522 billion) at the third place. Countries in the top 10 wealthiest list includes the UK USD (9,919 billion), Germany (USD 9,660 billion), India (USD 8,230 billion), Australia (USD 6,142 billion), Canada (USD 6,393 billion), France (USD 6,649 billion) and Italy (USD 4,276 billion). In the coming decade, China is expected to witness a significant rise in total wealth to USD 69,449 billion by 2027, while wealth of the US would be around USD 75,101 billion. Over the next 10 years, Australia is expected to overtake Canada and gain significant ground on Germany and the UK.  India will overtake Germany and the UK to become the 4th largest wealth market worldwide by 2027. The fastest growing wealth markets are expected to be Sri Lanka, India, Vietnam, China, Mauritius.
E)   INDIA, CHINA LEAD GLOBAL SOLAR POWER EXPANSION
With reduction in costs of development of new large projects, India and China are leading the expansion of solar power in the world. Overall, solar power's role in electricity generation along with storage, wind and hydroelectricity has increased over the past few years. Currently, the largest operational solar power projects are concentrated in India and China. New solar power capacity added in China increased 31% year-on-year in 2017 to 53 GW.
F) INDIANS AGAIN TOP AMONG FOREIGNERS VISITING NEPAL
Indians continued to account for the maximum number of tourists who last year visited Nepal, which recorded the arrival of nearly one million foreigners, almost 29% up from 2016. A total of 9,40,217 foreign tourists arrived in Nepal last year and five countries — India, China, United States, United Kingdom and Sri Lanka — accounted for as much as 47%of the visitors. In 2017, Indians accounted for 17.1% of the total tourist arrival figures in Nepal, while Chinese and Americans accounted for 11.1% and 8.44%, respectively. Visitors from the UK and Sri Lanka accounted for 5.4% and 4.8%, respectively. Lumbini, the birthplace of Lord Buddha and a UNESCO world heritage site, was the most visited tourist destination in Nepal in 2017.
Disclaimer: This information has been collected through secondary research; IICCI is not responsible for any errors in the same.